Introduction
PaRoLa is a virtual laboratory for simulating the kinematics and control of closed-chain mechanisms, especially parallel robots. Its features include:
Simulation of the direct and inverse kinematic problems
Visualization of the singularities and workspace of the mechanisms
Possibility of changing the design parameters of the mechanisms and see its effect on kinematics
Simulation of the closed-loop control of the mechanisms
Graphical animation of the simulated mechanisms and high degree of interactivity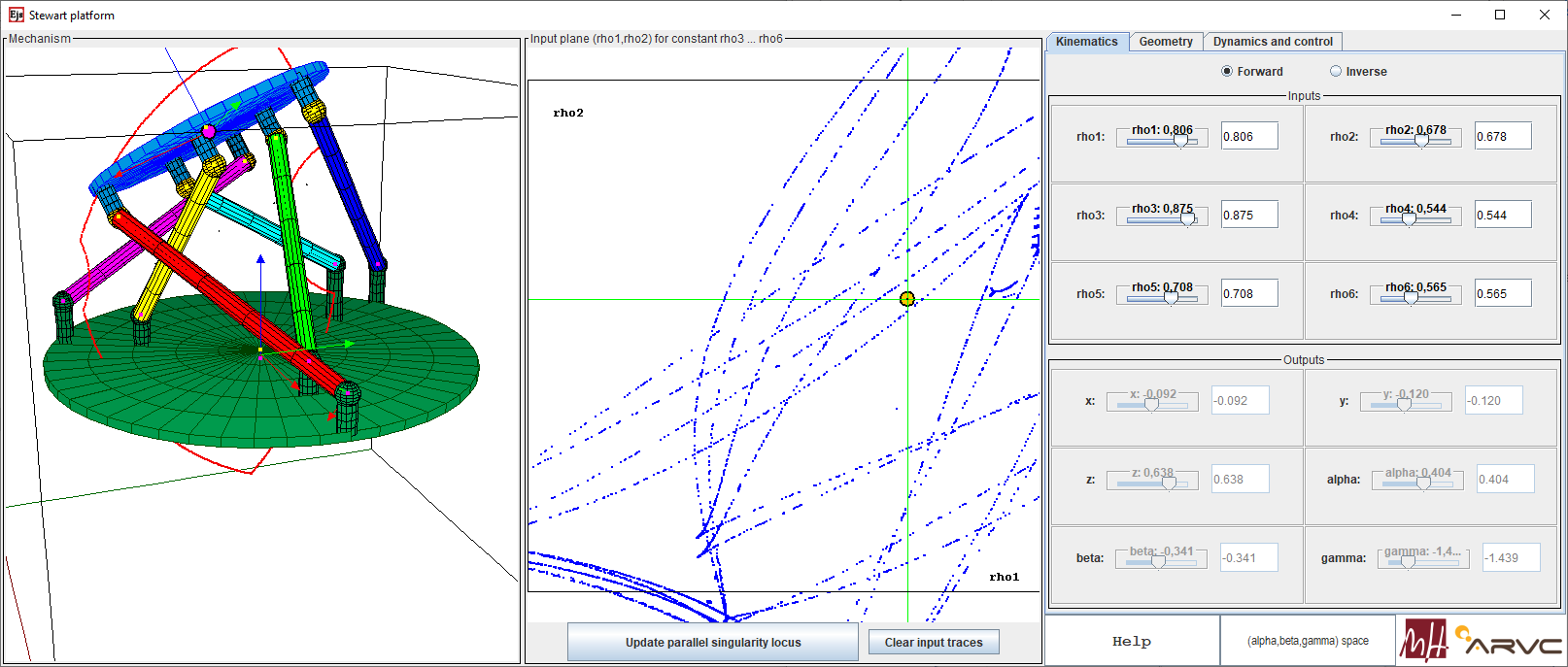 Implemented mechanisms
To use PaRoLa, you may need to install or update Java Runtime Environment in your computer (https://www.java.com/download/).
After that, you can download a Java applet (.jar file) and directly run it, for each of the following mechanisms:
Mechanisms with 1 degree of freedom:
Manipulators with 2 degrees of freedom:
Manipulators with 3 degrees of freedom:
Manipulators with 6 degrees of freedom:
Authors and License
PaRoLa has been created by Adrian Peidro and the members of the Automation, Robotics and Computer Vision Lab at Miguel Hernandez University (Spain)
Contact: Dr. Adrian Peidro (apeidro at umh.es)
Java applets created with Easy Java Simulations

This work is licensed under a Creative Commons Attribution-NonCommercial-NoDerivatives 4.0 International License.

Visit also
ARVC (Automation, Robotics and Computer Vision group): Visit our research group.
ARTE (A Robotics Toolbox for Education): ARTE allows you to simulate any industrial serial robotic arm with realistic graphics inside Matlab.